Trekking Machu Picchu Last Minute: The Salkantay Trek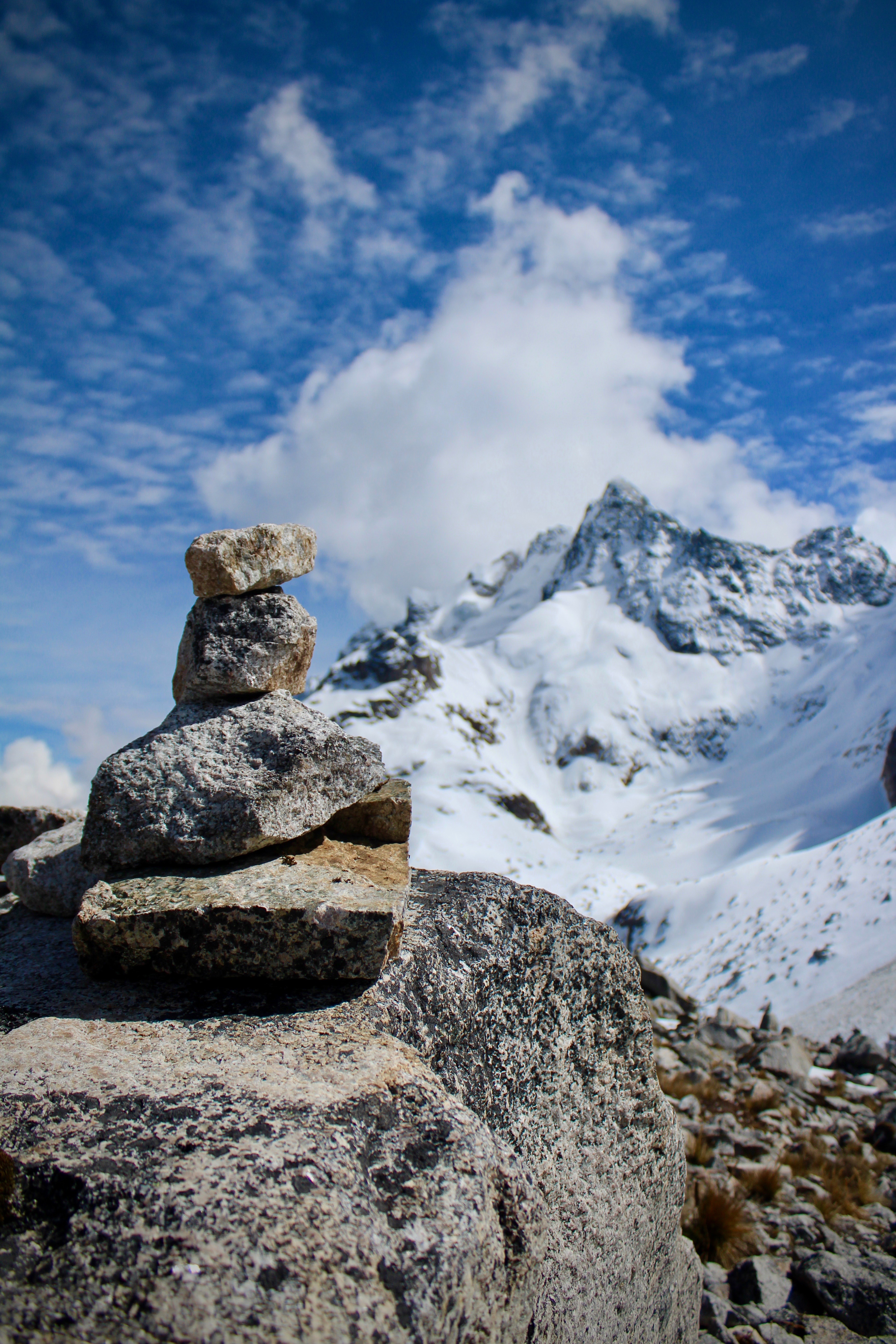 You want to hike to Machu Picchu, but you didn't book the famous Inca Trail six months in advance. Well, you can still take the Salkantay Trek, and you only need a few days to prepare. Most importantly, it's fun and fits into a backpacker's budget!
The Salkantay Trek
When Paul and I arrived in Peru, we thought hiking to Machu Picchu was out of the question. When we looked online, we only discovered the Inca Trail, which is notoriously booked far in advance by tourists on a quest for life-changing experiences.
We were a little less dramatic about our endeavors. Frankly, we just thought it would be cool to hike to Machu Picchu. Luckily, we met many travelers who had hiked the Salkantay trek.
The Salkantay Trek is named for the Salkantay mountain, the highest in the Vilcabamba mountain range at 6,271 meters elevation. In Quechua, 'salkantay' means savage and wild, and the mountain surely upholds this description.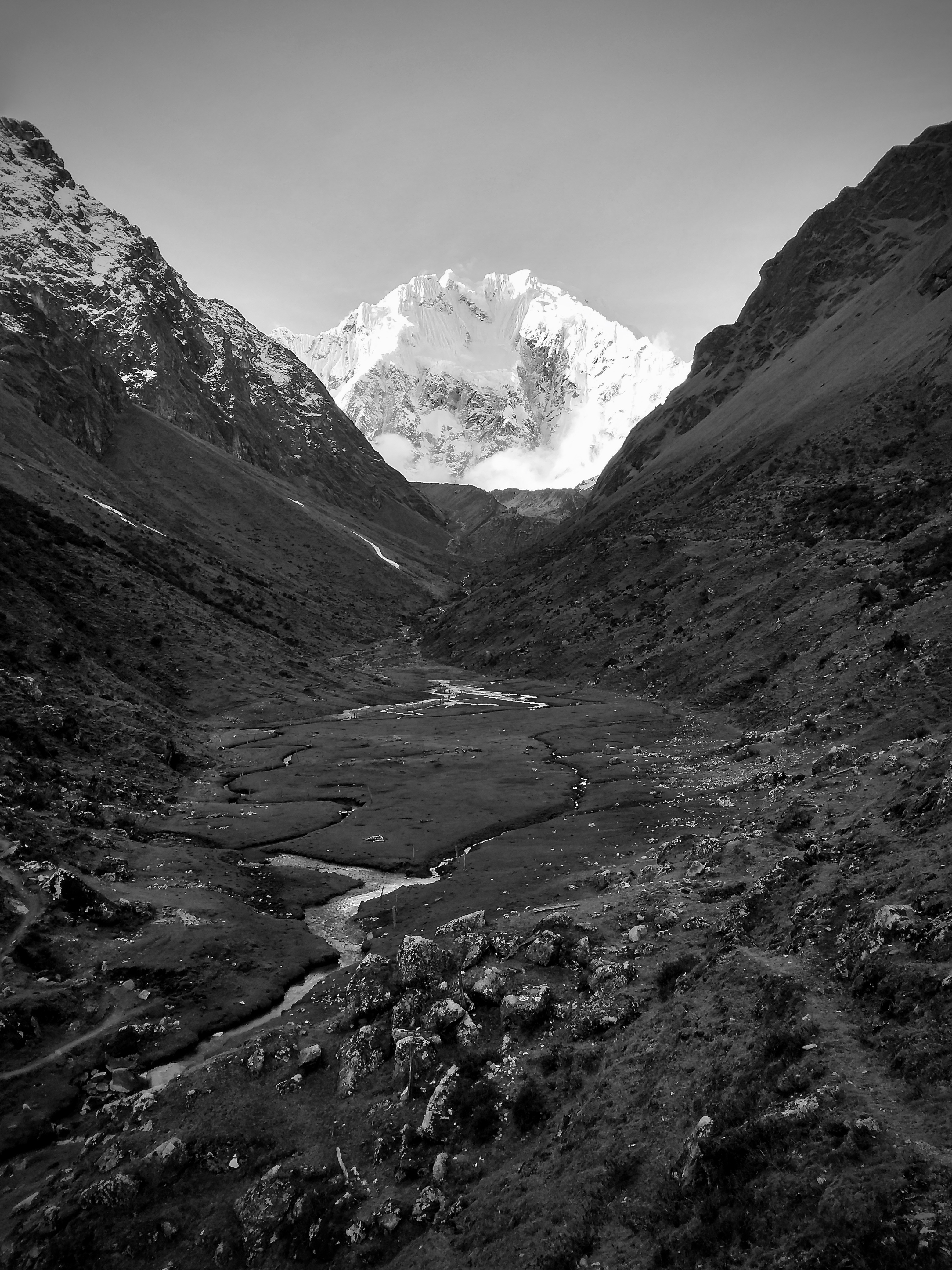 While the trekker doesn't summit this daunting climb with crampons and ropes, they will still receive incredible close-up views. This trek is very doable and adaptable for most relatively healthy backpackers, even those without experience.
Most treks average five days, but I have seen some that range between three and six. For us, though, five days was perfect. We started at Humantay Lake, a beautiful blue-green body of water at the base of an incredible, snowy mountain.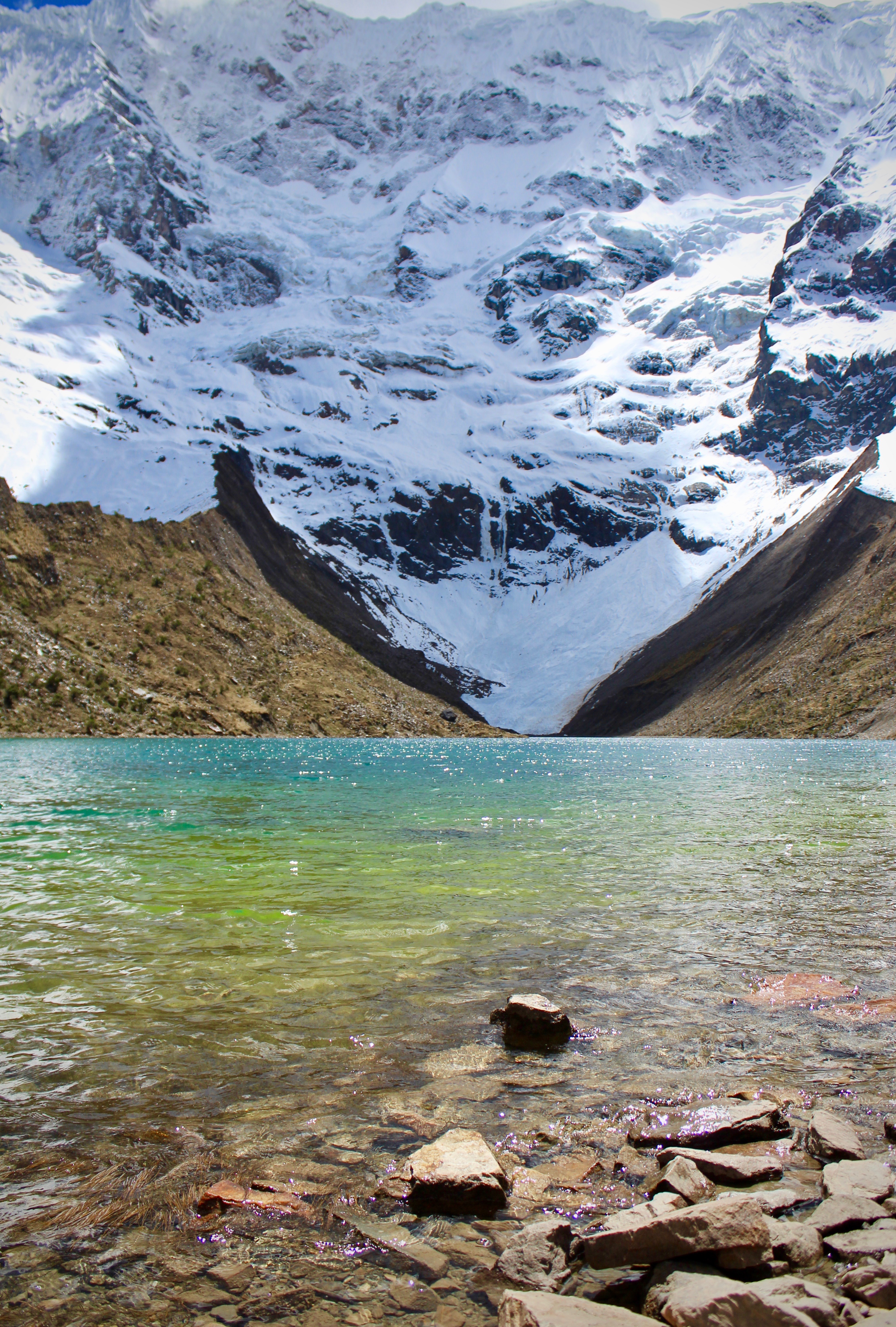 The next day, we climbed the tallest mountain pass in the entire trek at 4,630 m (so, do make sure you spend a few days in Cusco to acclimatize). And for the next two days our lungs recharged, as we slowly descended in elevation and entered the Amazon.
What started as a chilly, Andean trek, turned into a sweaty, humid jungle hike. We sipped freshly brewed coffee with locals, ate at small restaurants along the way, and partied with our guides.
And then, early on day five, we climbed the 2,000+ uneven steps to Machu Picchu.
If you'd like to read more about our personal adventure, click here.
Prices & Booking for the Salkantay Trek
Avoid being the amateur backpacker who books this trek online far in advance. To get the cheapest and best deals, you typically need to just go to Cusco and explore different companies. We went with Machu Picchu Reservations because a friend recommended them for their professionalism and their price. (Bonus: If you book with this company in person, though I'm sure others have similar deals, you get discounts on other tours in Cusco.)
We paid around 200 USD per person, maybe slightly less. That's roughly 40 USD per day, which fit within our budget. This price included accommodations (wind-resistant huts on the first night and tents thereafter), food, the guide and the horseman, and the expensive fees for Machu Picchu itself. This price varies slightly, depending on whether you decide to take the train or bus after Machu Picchu. I've seen companies charge up to 600 USD for this same trek. The accommodations look nicer, but honestly, I don't think it's worth that price difference.
The total price did not include various optional excursions along the way:
Hot springs and the bus to get there
Zip-lining
Drinks on the third night
In addition, we had to pay for water and bathrooms along the way. Our company would not let us pack extra water in the horse duffel bags. My theory is that they wanted us to support the local villagers, but we were told that carrying water "is not good for the horses." Hmm….
Pros & Cons of the Salkantay Trek
Pros:
Beautiful, diverse scenery: snow-covered mountain tops, green-blue lakes, jungle, and Inca ruins
Our guide spoke fabulous English, was incredibly spiritual, passionate, and knowledgable
The huts the first night cut the wind and kept us warm
THE FOOD WAS INCREDIBLE (honestly, better than in Cusco)
Relatively easy trek
The price of our tour company was within our budget
Laidback, fun atmosphere
You can choose to arrive at Machu Picchu super early, and beat (some of) the crowds
Cons:
If you're looking for solitude and difficult mountaineering, this is not the trek for you. In fact, Salkantay is, at many points, pretty touristy
There was some partying and drinking involved (this is both a pro and a con depending on what you're looking for)
The tours, for many companies, were very unorganized on the last day, so be prepared if you're taking the bus back to Cusco
You have to buy water along the way at inflated prices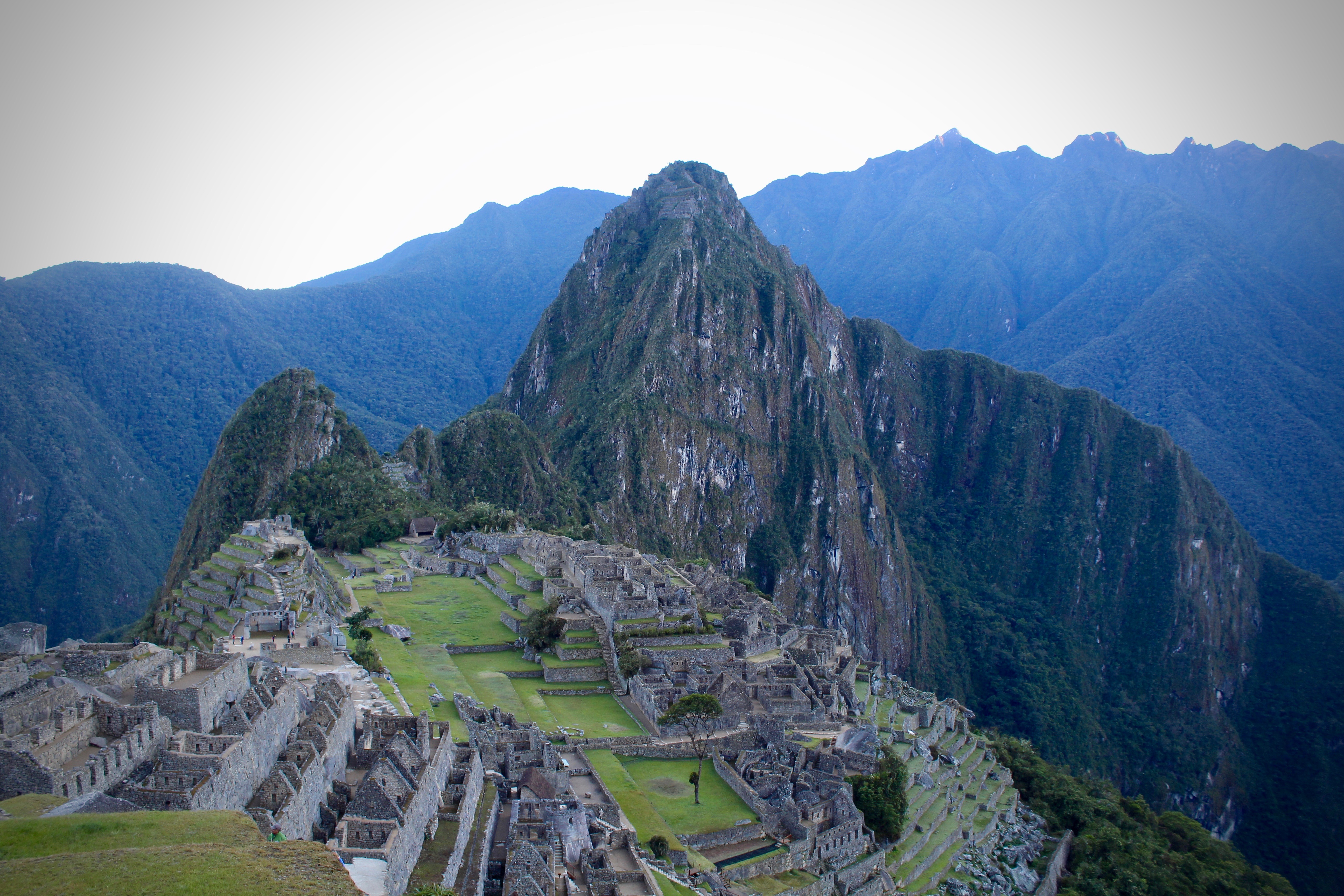 Worth it? The Salkantay Trek was not what I expected. It was nothing like Huayhuash, but I had a helluva time, nonetheless! Expect to have a fun time, rather than a serious life-altering experience, and it will not disappoint. I would totally do it again!
What to Bring:
PASSPORT: You are required to have this document to get into Machu Picchu
Sleeping bag (this isn't always necessary, as many companies let you rent them for a small fee)
Flashlight/headlamp
Camera
Comfortable hiking boots or shoes
Sandals
Thick and thin socks
Rain jacket
Trekking pants
Shorts/leggings (for hotter days)
Layered shirts (both long and short-sleeved)
Day pack (20-30 L is fine)
Toilet paper
Towel
Toiletries
First aid kit
Gloves
Sun and winter hats
Sunglasses
Sun screen
Bug spray
Snacks
Extra money
Optional: Trekking poles
Optional: Fleece sleeping bag liner
– Sydney & Paul
Have you done the Salkantay Trek? What did you think? Would you recommend it to others? Comment below!
---
---