The Dolomites: Road Tripping in Italy (Off the Beaten Path)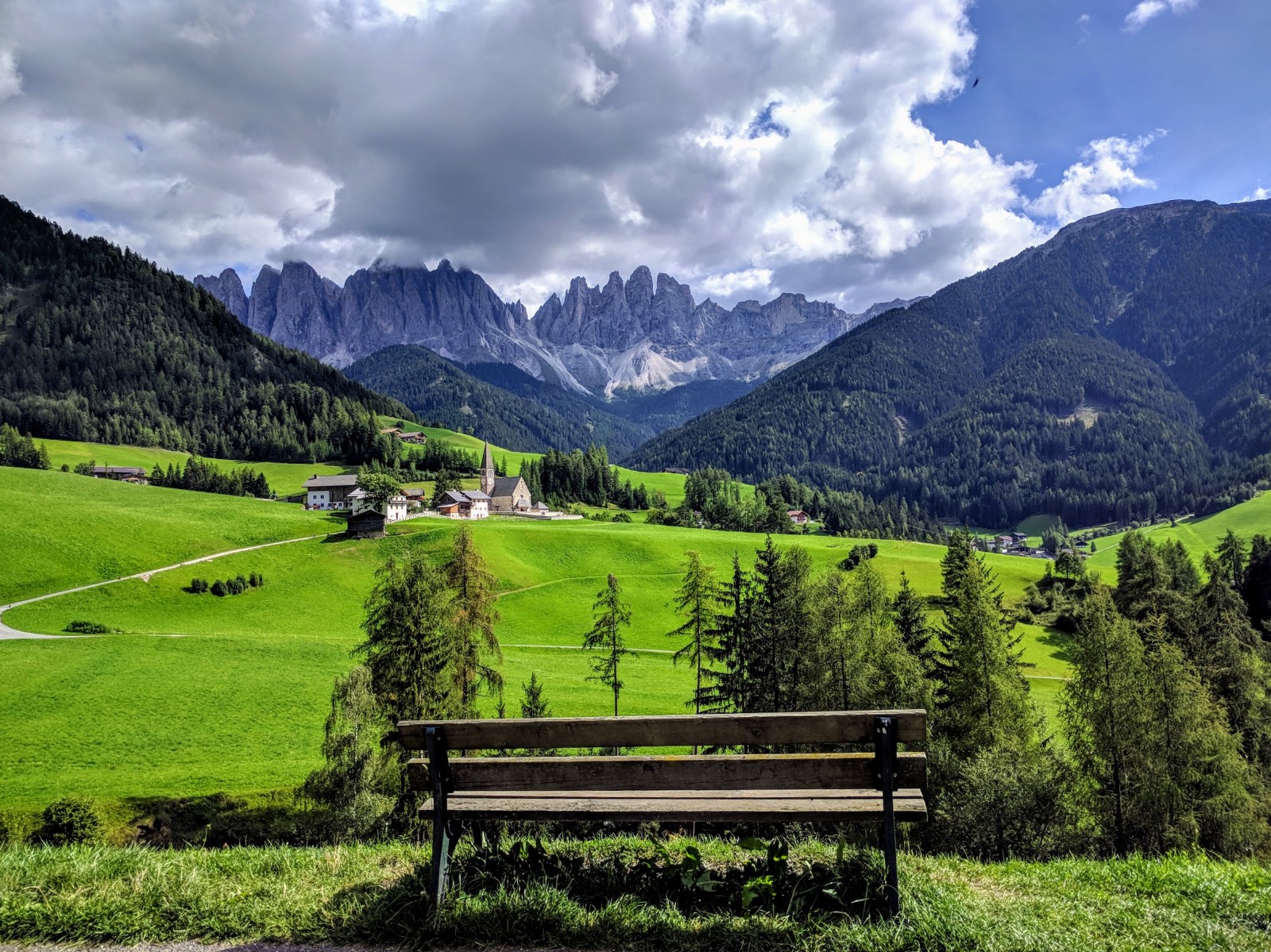 Quick: beach or mountains?
While trekking through South America, we realized that we are unequivocally mountain people. Being back home for only 6 months we already missed the striking mountain views, so we promptly found some of the closest mountains we could visit and bought a flight.
If you're looking at exploring the Dolomites in Italy, here is our guide to how to do it by car. Our road trip was 8 days, but if you don't have so much time, you can pick and choose whatever looks best to you.
We went at the end of the summer in the first week of September. The most popular time to go is, of course, during the winter when you can ski and snowboard. But being anti-social, we always prefer to avoid the hordes of people.
Milan/Bergamo
Our flight landed in Bergamo, just outside of Milan. If you have time at the beginning or end of your trip, you can spend the day in Bergamo's quaint old city or visit Milan's impressive cathedral and do some shopping. However, this is not a must and can be easily skipped if you're short on time.
The other airport that you can fly into that's closest to the Dolomites is Marco Polo Airport in Venice. This would change the order of your trip slightly because you'd be starting in the east instead of the west.
Lake Como
From Bergamo, we drove 1.5 hours to Lake Como, where we stayed in a picturesque town called Nesso at an Airbnb.
If you're looking for a small, non-touristic place to stay around Lake Como, Nesso is a good choice. Also, the whole west coast of the lake from Argegno to Dongo is a good bet if you want to avoid the crowd. The most popular (and therefore most touristy) places to stay are the towns of Como and Bellagio.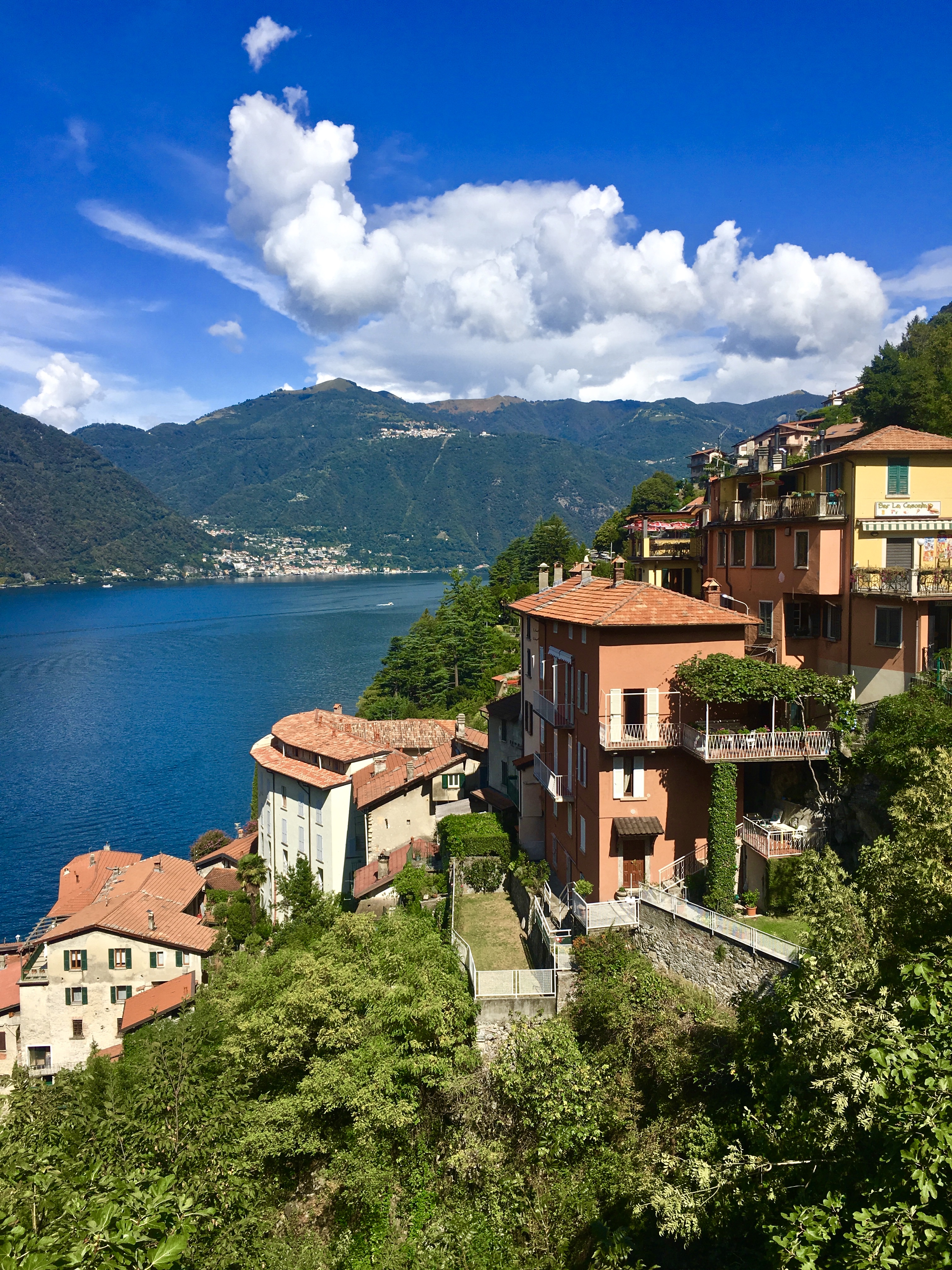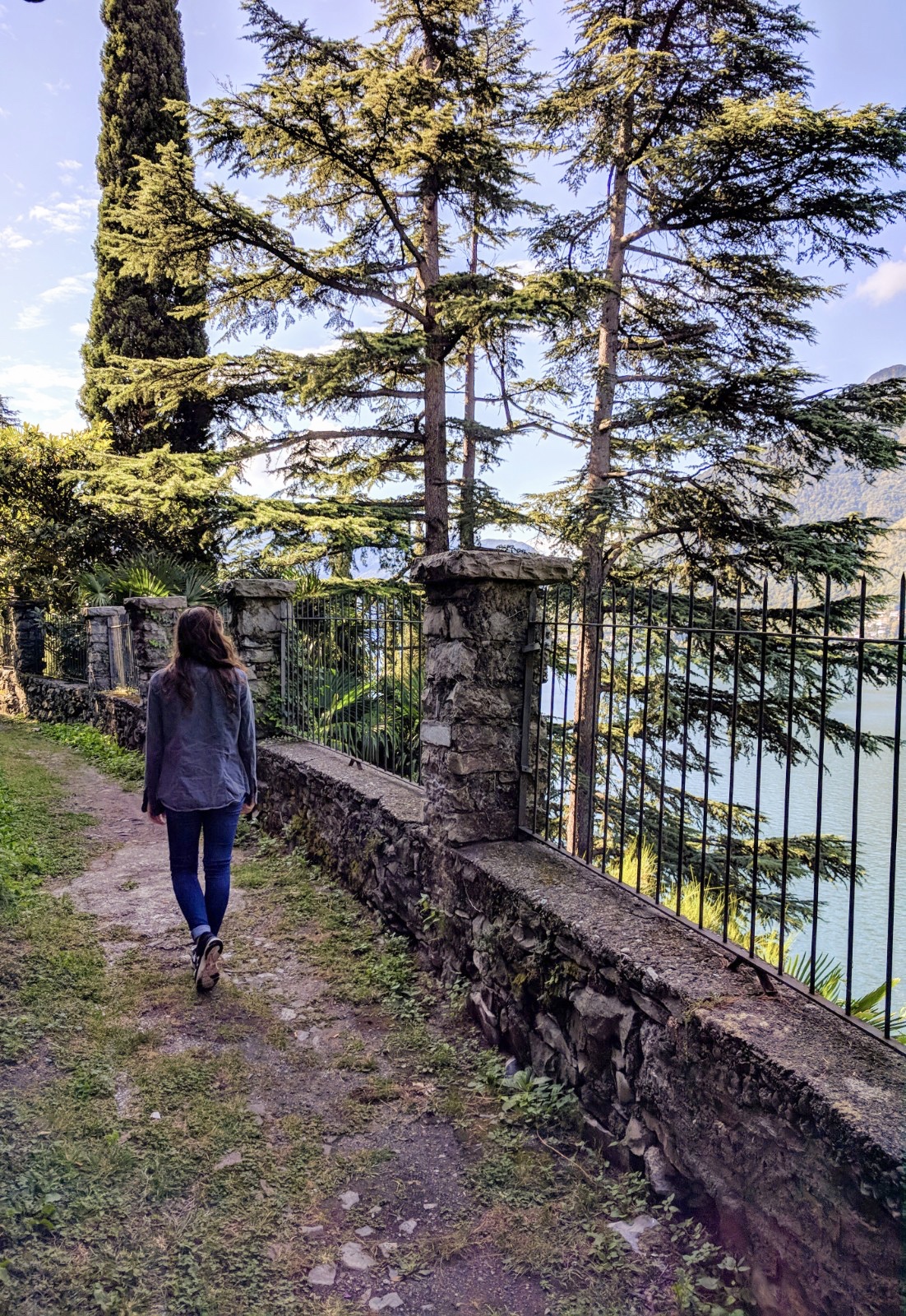 St. Moritz, Switzerland
Full disclosure: we should have put road tripping in Italy and Switzerland in the title because we did do a day around the area of St. Moritz in Switzerland. St. Moritz is the biggest ski town in this area of the Alps and the scenery in this region is beautiful.
Because we are poor planners, we hadn't yet booked a place to stay when we go into St. Moritz, and found it difficult to find something at a reasonable price. We kept driving and luckily stumbled across a charming small town called Zuoz, where we found a lovely hotel room for the night (it was still expensive, but hey, it's Switzerland, what did we expect?).
In the end, our lack of organization paid off. Zuoz was a much more authentic and quaint place to stay than St. Moritz.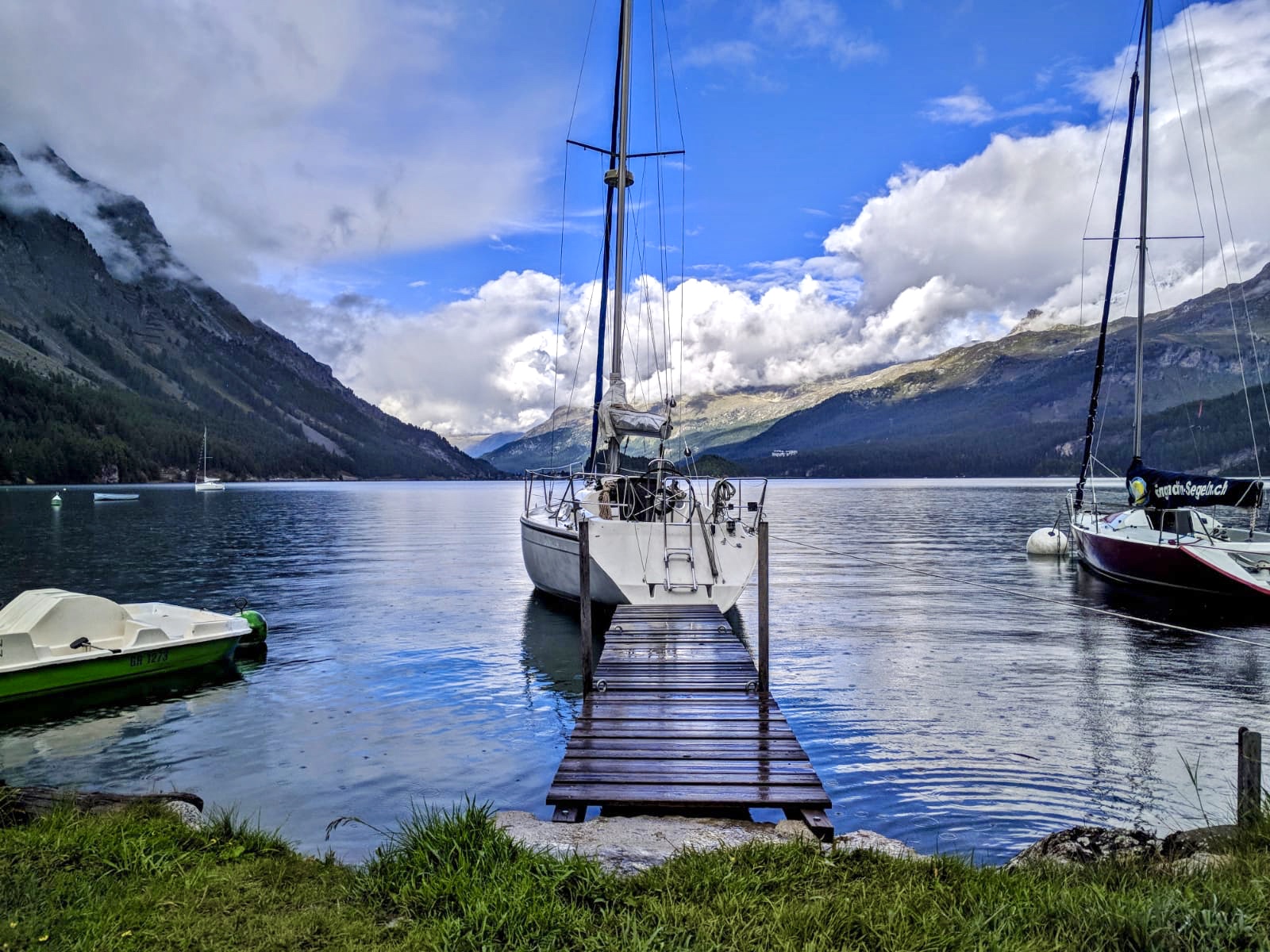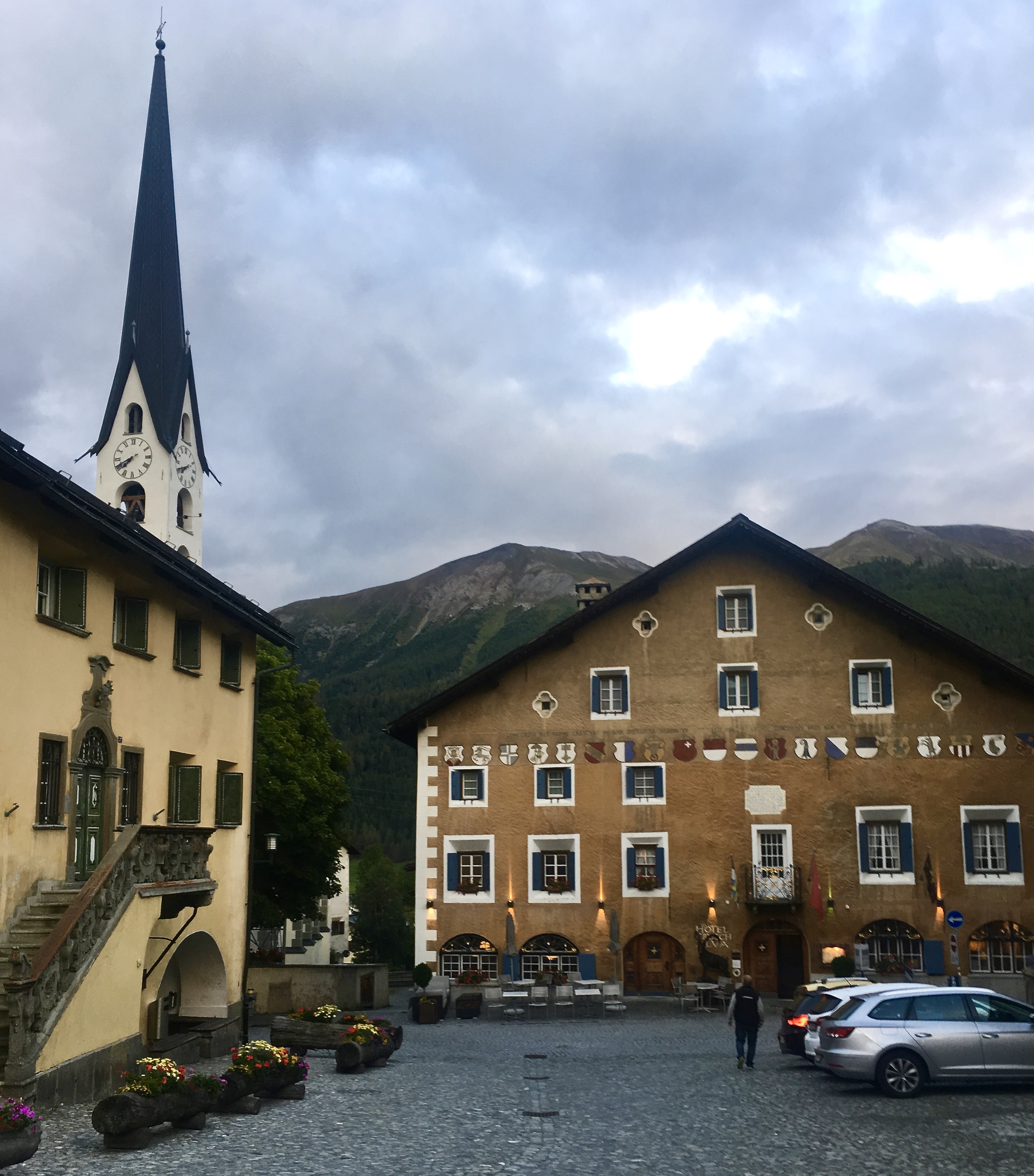 Santa Maddalena
After driving through a national park in Switzerland and crossing the "border" (a booth that didn't even bother to stop us) back into Italy, we drove through the Italian countryside towards Bolzano – the biggest city in the region. Every few kilometers we would see immense castles in various states of repair – from ancient and crumbling to beautifully restored.
We drove on to Santa Maddalena – a town straight out of a fairytale. This is where we really started to get into the area of the Dolomites.
The tiny town of Santa Maddalena may have been our favorite part of the whole trip. The vibe and people there were closer to Austrian than Italian, and there was hardly another tourist in sight.
A small local church stood atop a hill, and we went to have a look around. A cluster of graves adorned the front (yes, adorned – they were the cutest graves I've ever seen), and the quiet of the place paired with the backdrop of the Dolomites and the green hills made us feel like we had stepped into a storybook.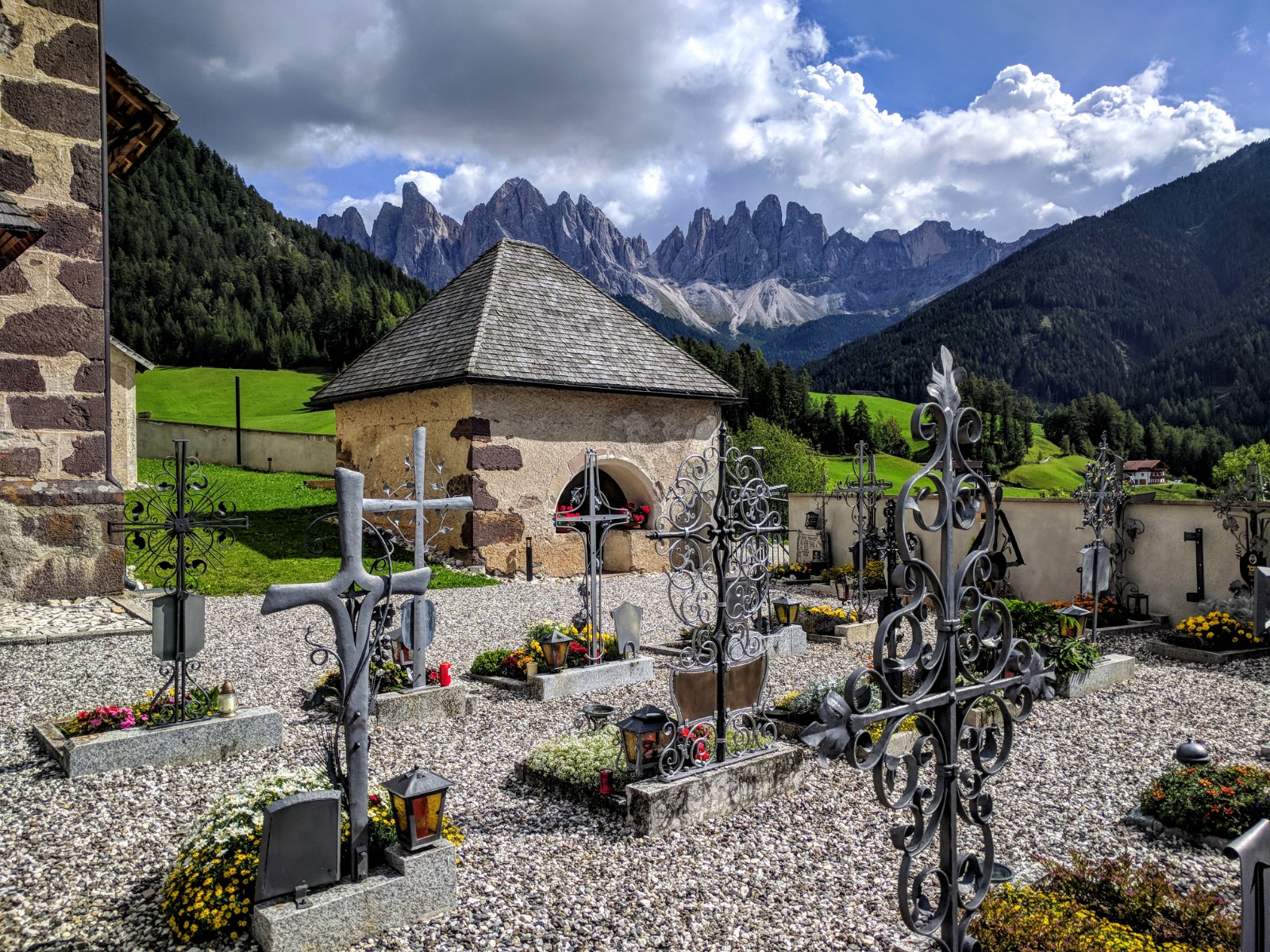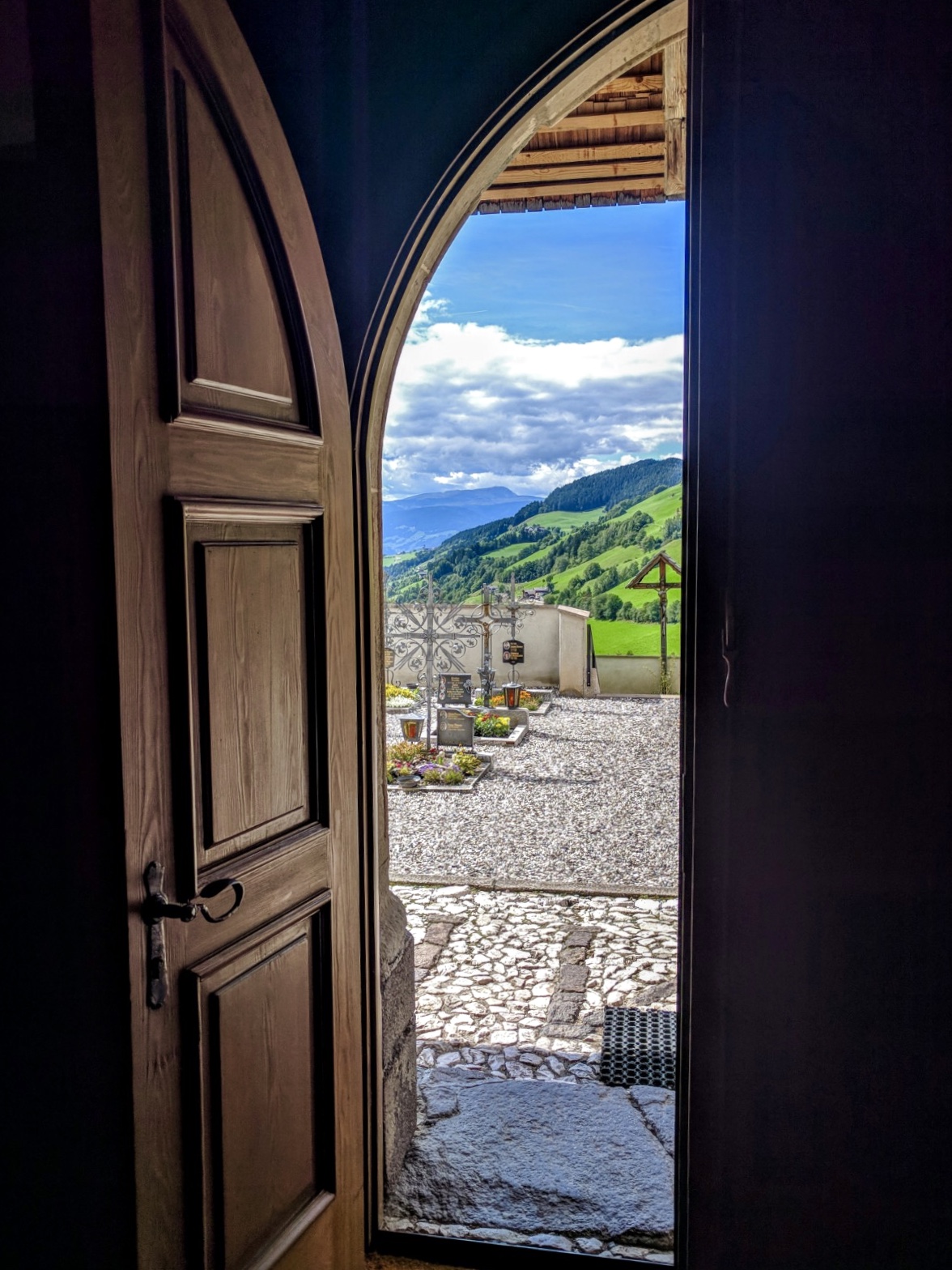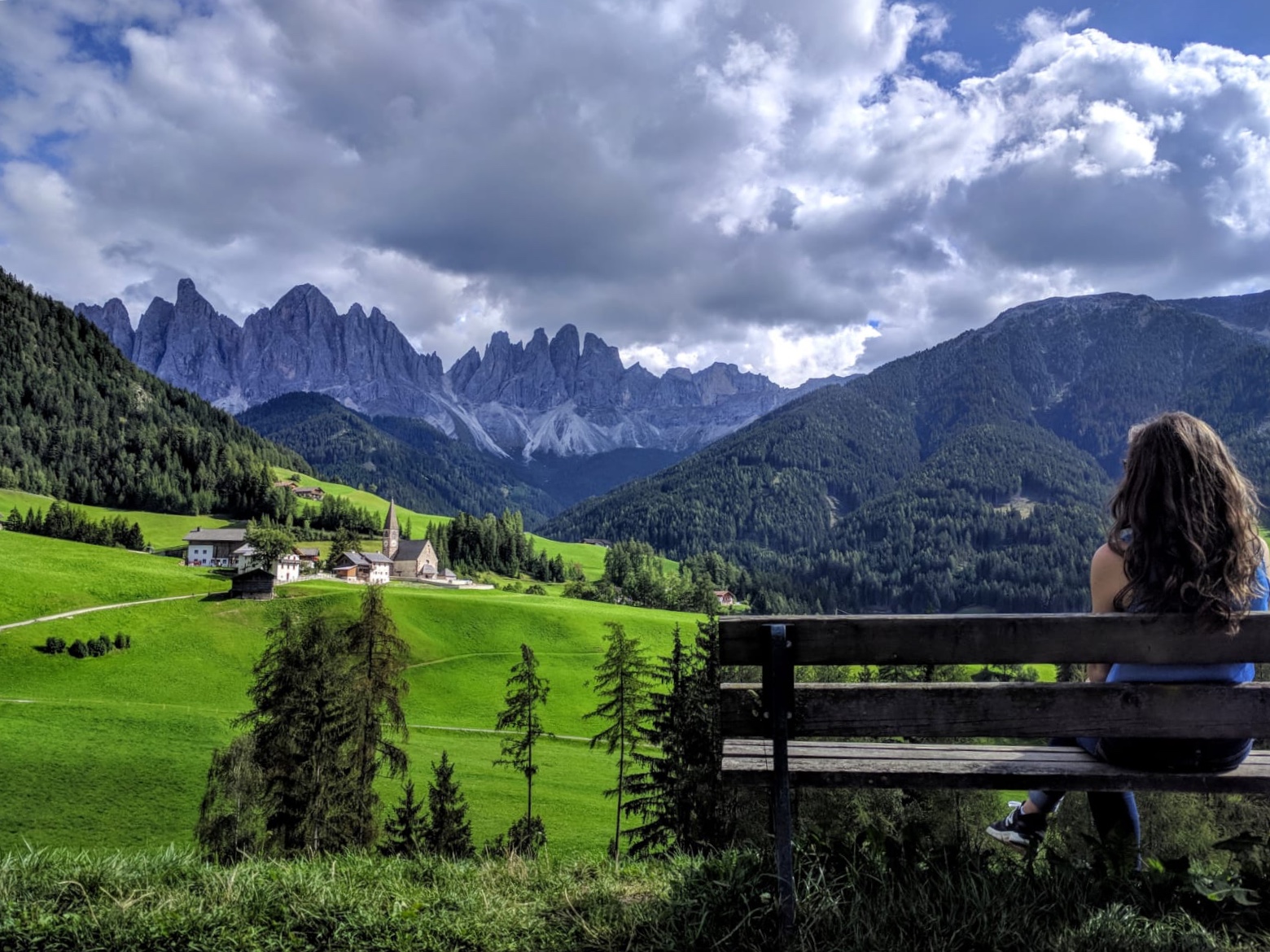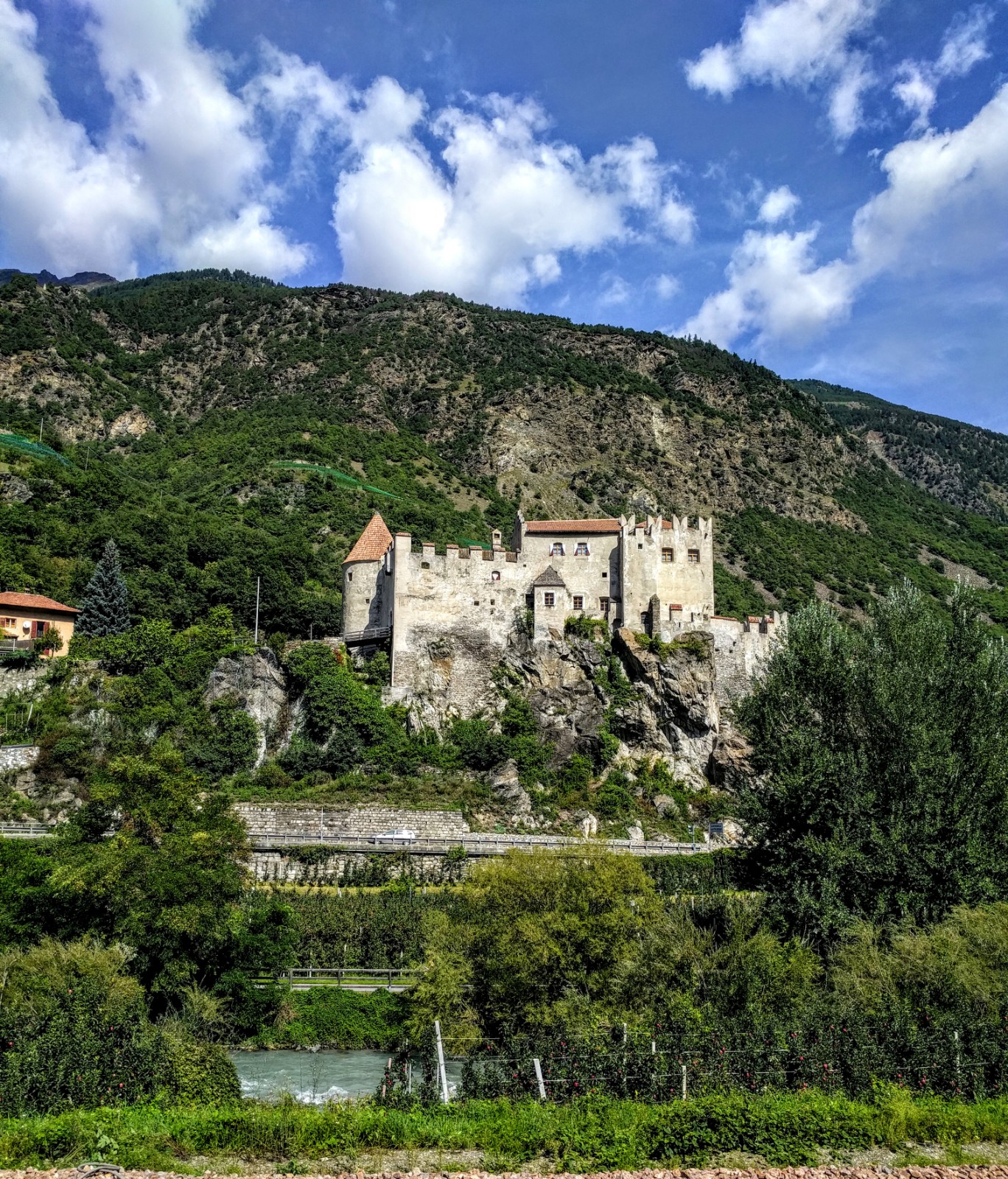 Pragser Wildsee
Pragser Wildsee is a scenic lake surrounded by mountains on the way to Cortina d'Ampezzo.
It's a nice stop if you're driving past, but be warned that it is an extremely popular place for visitors. We even had to pass half an hour at a cafe to wait for the road to get there to re-open; all of the parking at the lake had filled up, so they weren't letting people through.
Still, if you have the time and patience for lots and lots of people, it is a beautiful place.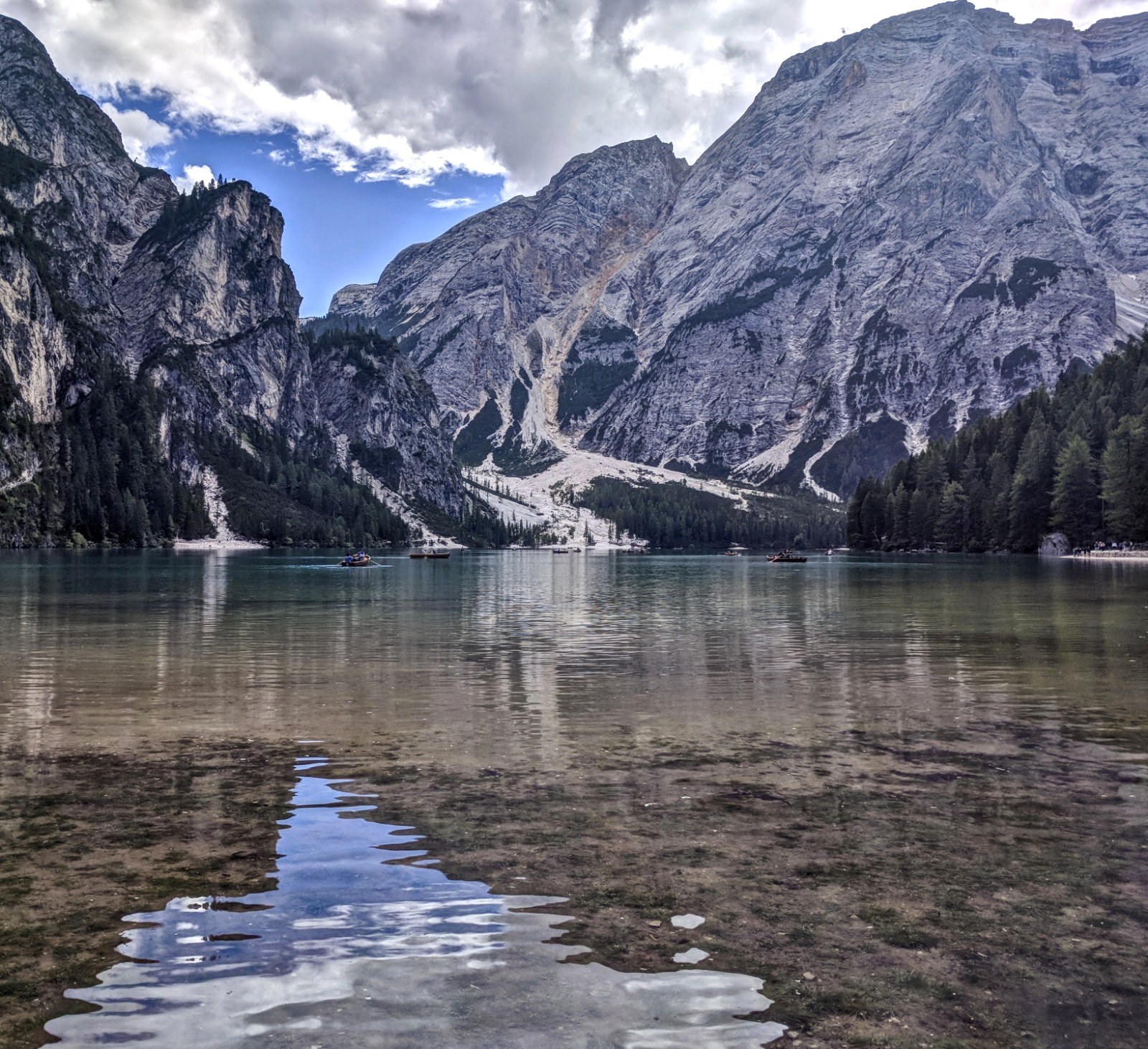 Cortina d'Ampezzo
The roads in and out of Cortina twist up and down around the mountains and provide one of the most scenic drives we've ever done. It's worth coming to this area just to drive on these roads and stare ceaselessly out the open window.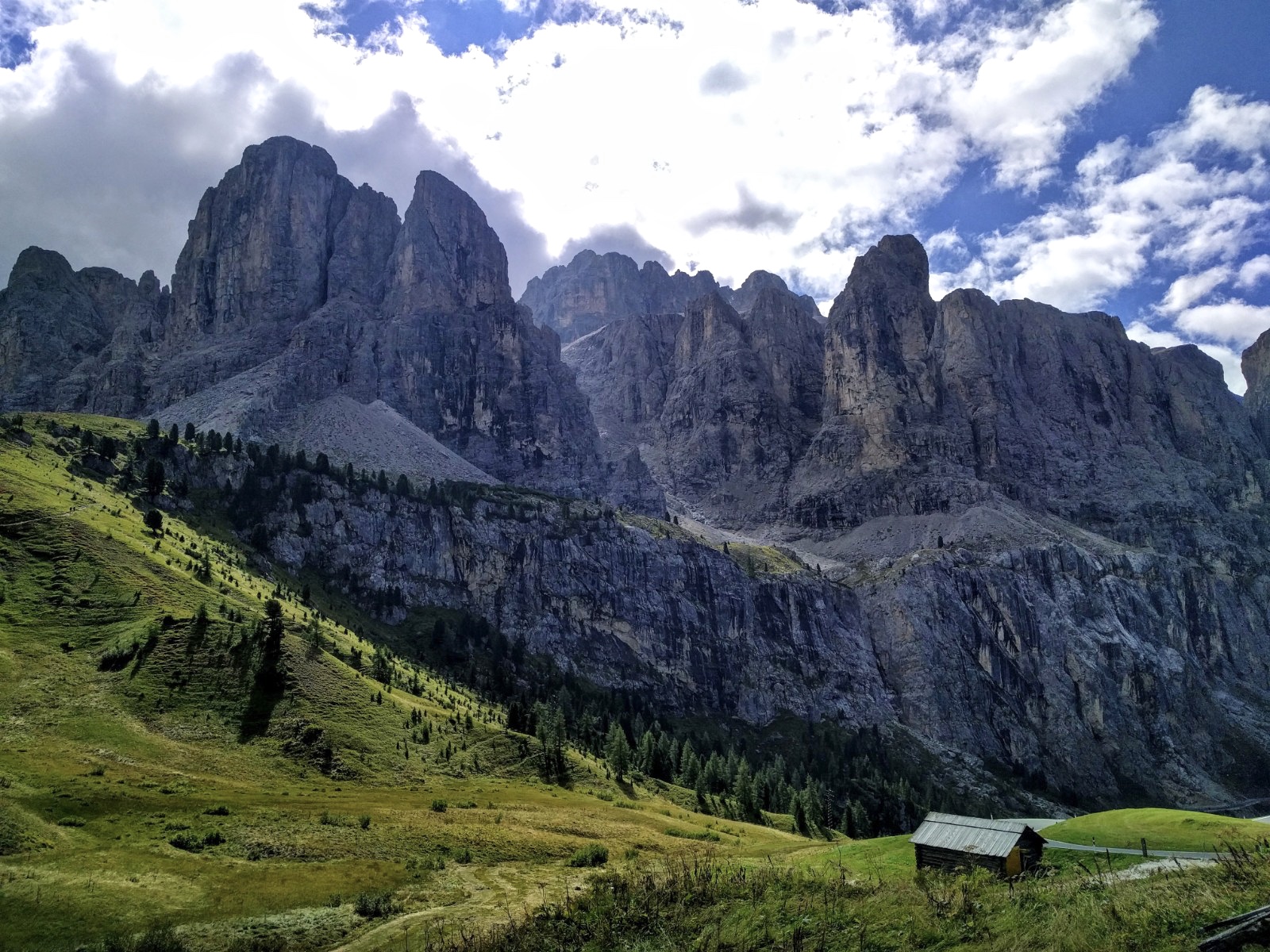 Cortina d'Ampezzo is the most popular ski destination in the Dolomites. The city hosted the 1956 Winter Olympics and is set to host the Alpine World Ski Championships in 2021. The summer sees far less people, but it's still a touristic spot. However, it is a good base if you want to do hikes in the area.
We were all set to do the Tre Cime di Lavaredo, the most famous hike in the Dolomites. But after talking to our hotel receptionist, who informed us that it would be swarming with visitors, we opted for a less well-known, quieter route.
We drove instead to Rifugio Cinque Torri. From there we walked a leisurely 1-2 hour loop around five impressive towers, only passing by a few other hikers and watching the rock climbers try to scale the vertical slopes. This route is also known for being a battleground during WWI. Some of the war shelters have been preserved and remain standing along the path.
There are many other hikes that you can do in this area, just ask any hotel/hostel reception for a map and some recommendations.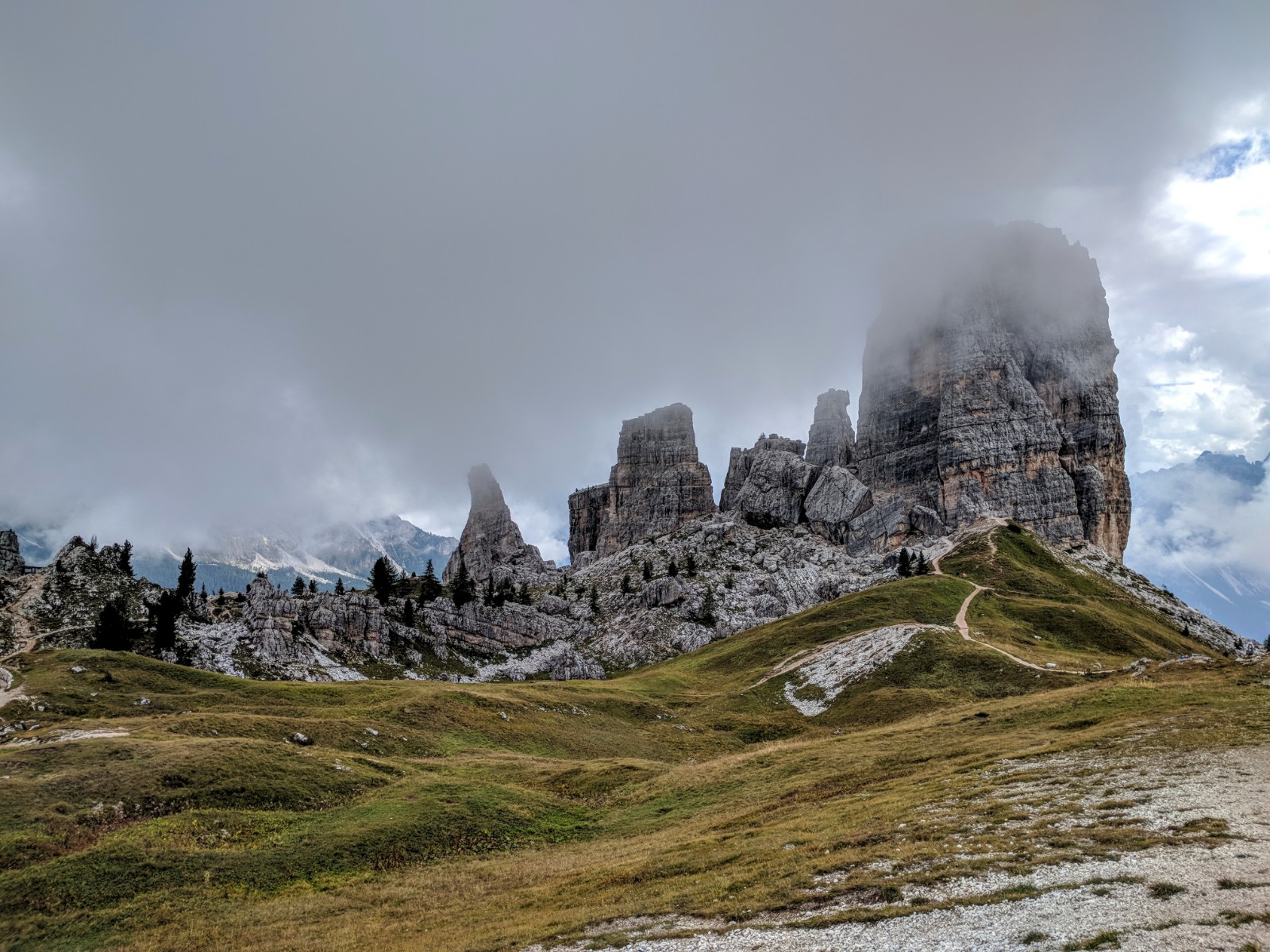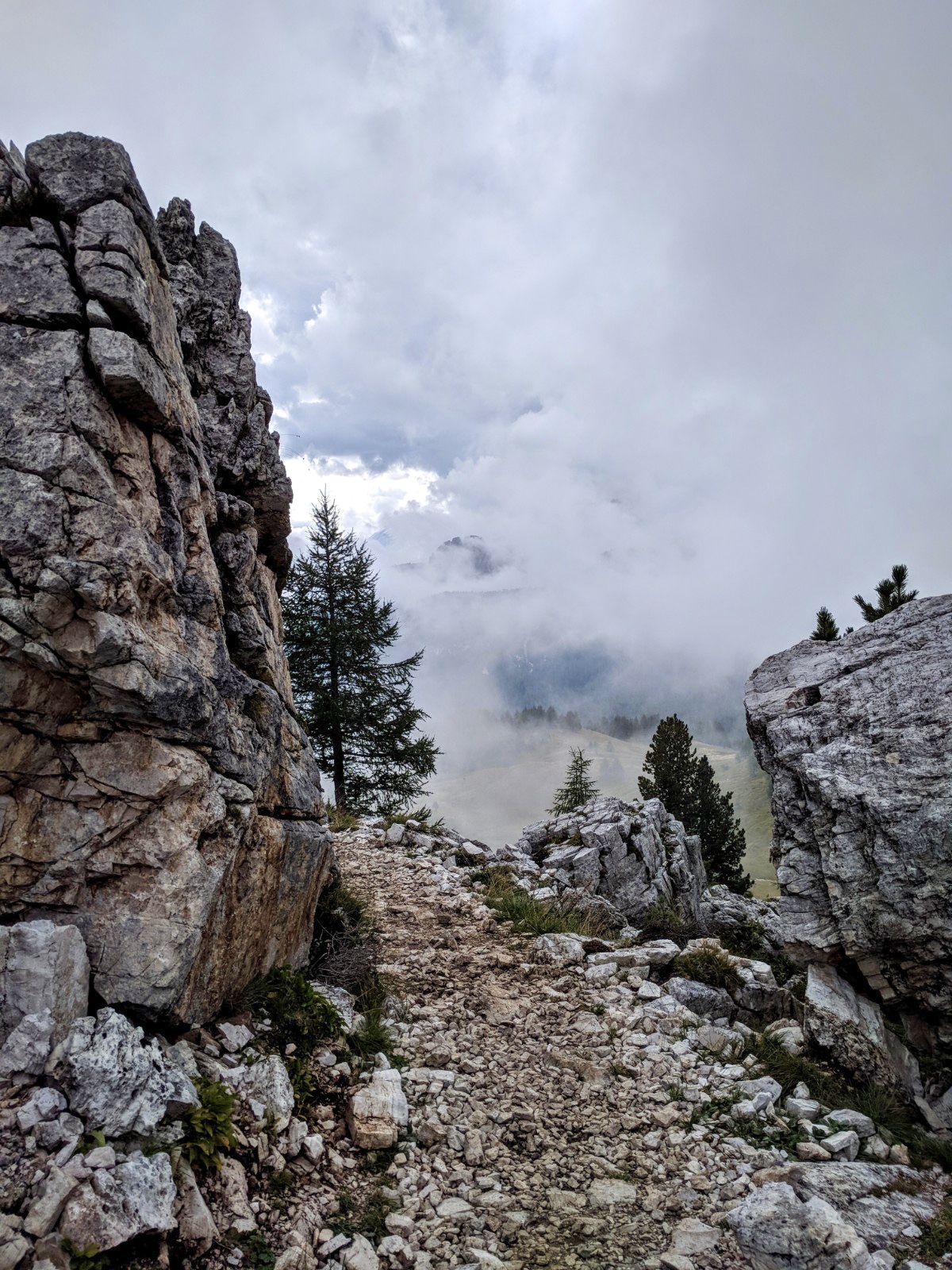 Lake Garda
On the way south we decided to take the more scenic route along Lake Garda. One of the main attractions for us here was the Strada della Forra (road 38) – a narrow, one-lane road winding up and through the cliff-sides around the lake. It used to be very dangerous to drive, but the recent road renovations as well as the installation of a traffic light now make it much safer. It's definitely worth the detour if you're driving along the west side of the lake.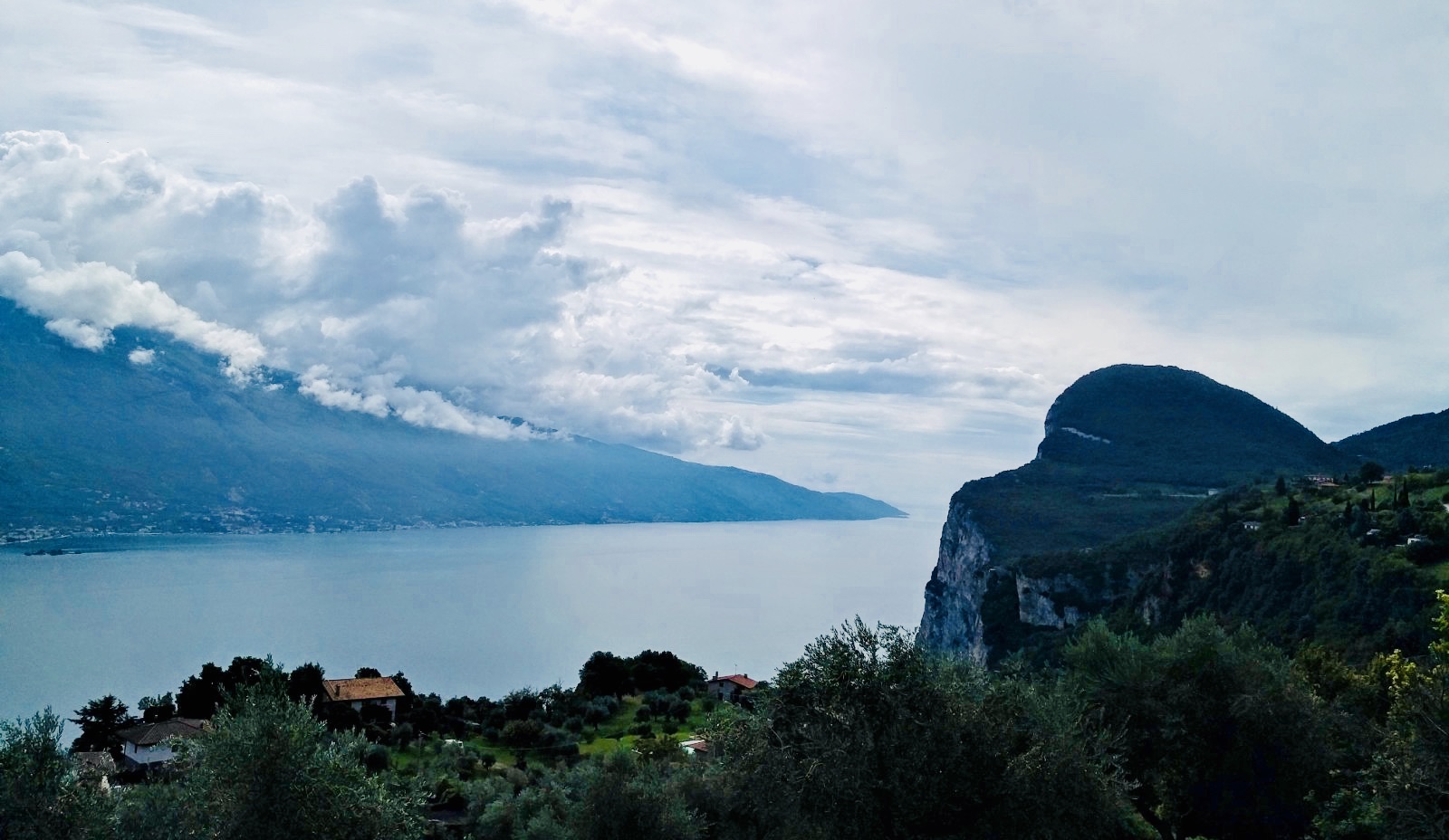 Verona
Our next destination was Verona, home of Romeo & Juliet. Leaving Cortina, we drove through Dolomiti Bellunesi National Park with an overnight stop in a small town called Rovereto.
The next day we spent exploring the old city of Verona, pausing with everyone else to look at a fictional character's balcony (we're still not sure how that made sense), admire the Arena (picture the mini version of Rome's colosseum), and wander the brightly colored side streets.
The following morning we drove back and spent the day in Bergamo before our early flight.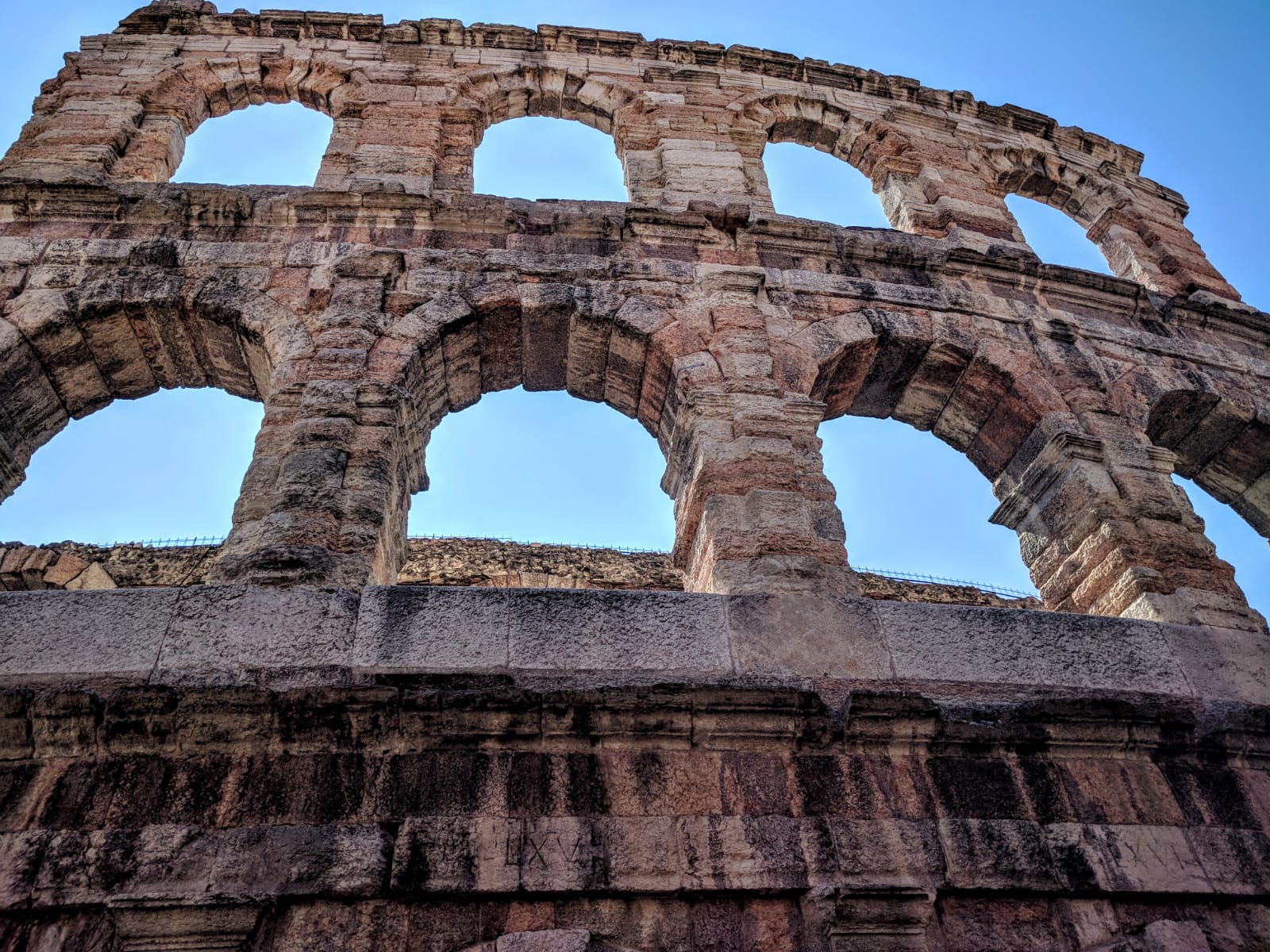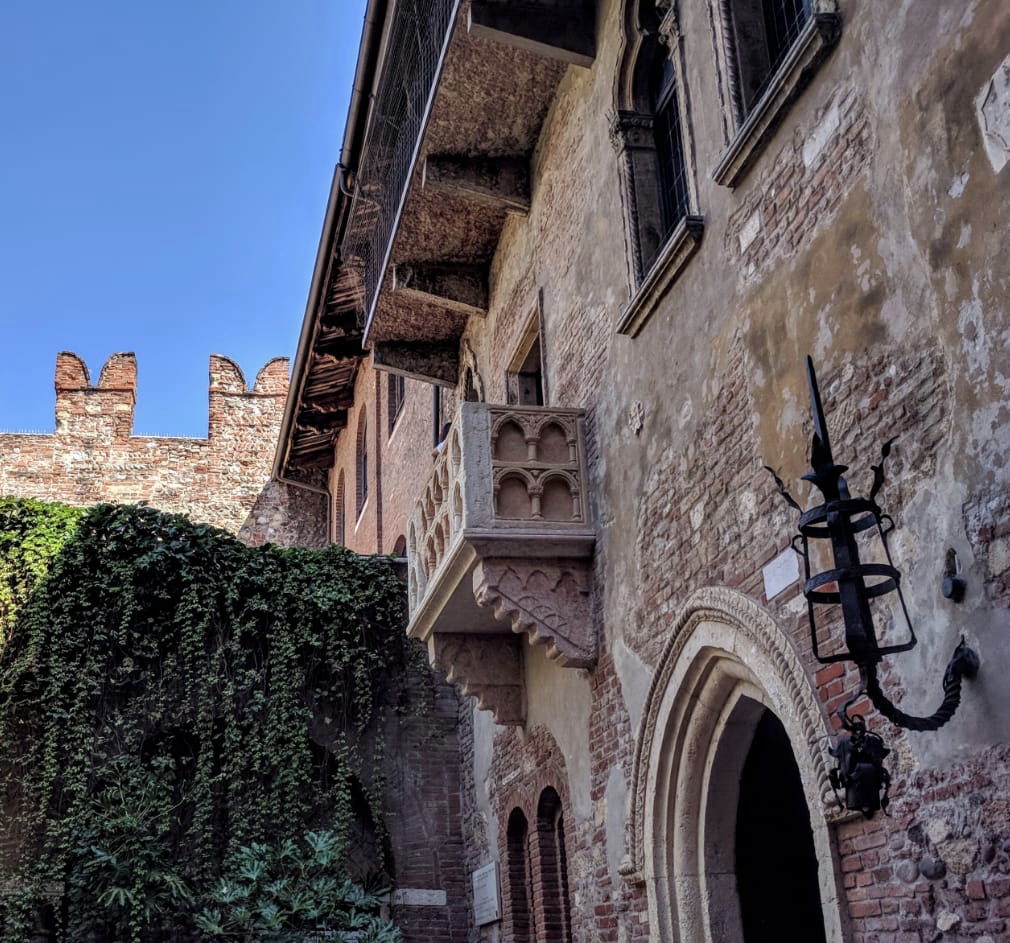 Dolomites Road Trip Overview
Here is the general route that we took:
Bergamo → Lake Como → Switzerland → Bolzano → Cortina d'Ampezzo → Lake Garda → Verona → Back to Bergamo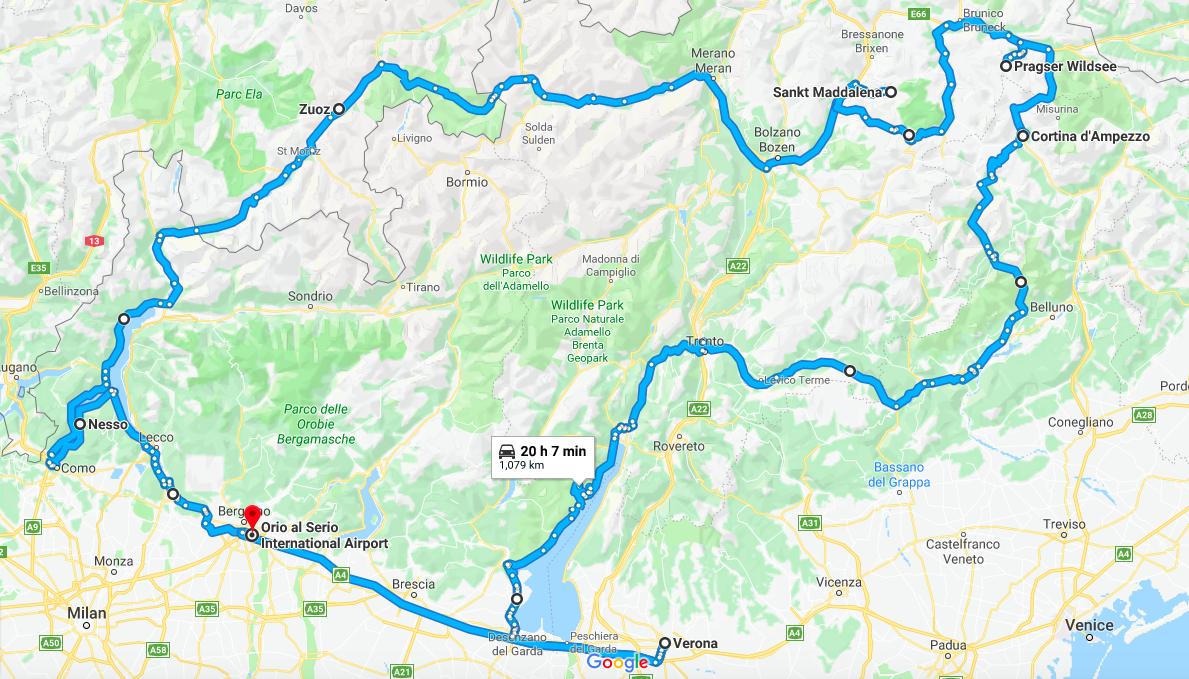 Worth it? Oh yes. The Dolomites are stunning and the other things we got to see along the way were a definite plus.
What to bring: Warm clothes (even in the summer, the mountains are chilly), comfortable walking shoes, camera, and that road trip excitement.
– Iris & Roi
Have questions about road tripping in the Dolomites or northern Italy? Did you do something similar in the past? We'd love to hear about it in the comments 🙂 
---
---